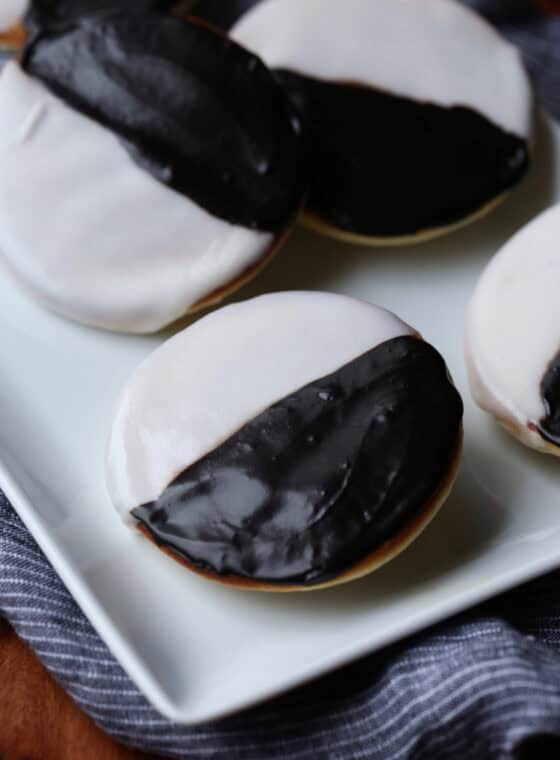 Black and White Cookies are a classic NY cookie recipe. These cookies are soft, cakey, with the perfect, tender crumb, and they're topped with sweet, glossy, vanilla and chocolate icing!
Oh friends!! Not only do we have a classic cookie recipe today it is also the 9th day in the 12 Days of Christmas Cookies!! I can't believe we are in the home stretch! If you have missed any of the first 8 days, I am recapping all the recipes at the bottom of this post!
Continue reading Black and White Cookies at Cookies and Cups.