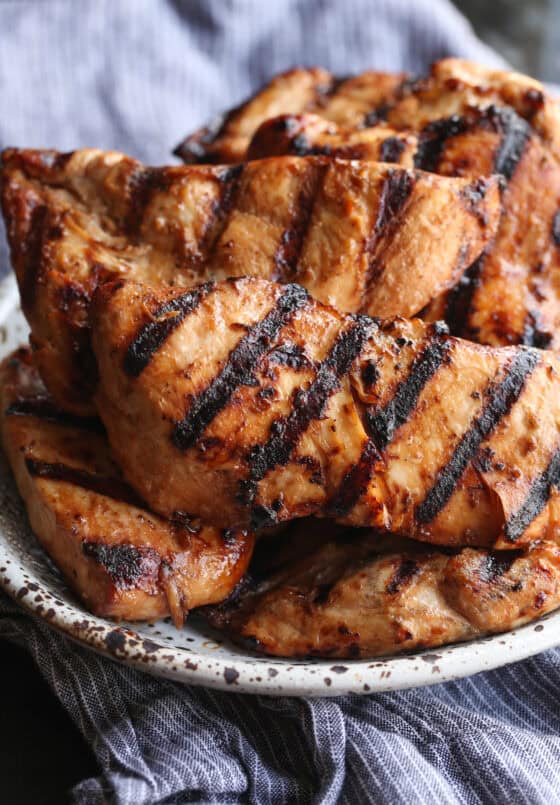 The BEST Chicken Marinade Recipe is so easy and makes the best chicken ever! Loaded with the perfect amount of flavor, this marinade recipe is made with simple ingredients.
We eat chicken a lot in our house. I prefer chicken to red meat, even though I know my husband would disagree. I just love how versatile and easy a chicken recipe is to prepare! Most often, though, we enjoy grilled chicken. And while I love to play around with all sorts of flavors and marinades, I ALWAYS come back to my most favorite…the BEST Chicken Marinade.
Continue reading The Best Chicken Marinade at Cookies and Cups.